Spring is in full swing, and with it the whole idea of spring cleaning is top of mind. We've been talking around the Camp Creative lunch table about the bestselling book, "The Life Changing Art of Tidying Up" from Marie Kondo. Her promise of "…living a clutter-free life forever more" is pretty appealing so some of us are trying her methods, to varying degrees of success. For example, I love the idea of getting rid of clothes that no longer fit but still find the blissful state of knick-knack-free nirvana a little elusive.
Regardless, this whole idea of decluttering got me to thinking; us marketers probably have plenty of clutter we can purge. Best practices that we should follow get lost in the shuffle of our everyday hustle and bustle. And in the process our tidy marketing efforts are less efficient — and productive — than they could be. So I've put together this list of 18 spring cleaning tips for marketers. Now that the craziness of conferences like SXSW has subsided, its time to do some spring cleaning!
Now, we work with a whole range of companies, from 2-person startups to Fortune 100 companies. So, some of these marketing optimization tips may not apply, especially if you're in a larger organization with a more focused set of responsibilities.
Tips for CRM and Marketing Automation Platforms
Remove duplicate records from your CRM.
Duplicate entries can cause a whole ton of problems with CRM software. Whether it's a lazy sales team entering data or improperly configured lead capture forms, there are many ways for duplicate records to creep into your CRM. If you've never run a dedupe, or if its been awhile since your last one, do yourself a favor and run an audit on your database for duplicate records. You may be surprised at what you find!


There are a lot of vendors that provide dedupe software for just about every CRM out there. If you can't find the budget for an ongoing license, see if you can run an initial dedupe with a free trial.
Remove any obvious bad data or bad leads from your CRM.
Similar to running a dedupe, do some searches in your database for leads who have the first or last name value of, "Test," or "asdf," or similar garbage values that can be removed. Cleaning out junk records like this will improve the accuracy of your overall reporting.
Audit your lead database for improperly capitalized records.
Sometimes leads will get entered with improper capitalization of the first name or last name field. For example, "John Smith" gets entered in as "john SMITH." Leaving these records improperly formatted can make you look a little silly in your email marketing if you use personalization tokens with your emails.
For example, using personalization in an outbound email campaign with this lead record might produce a subject line like this: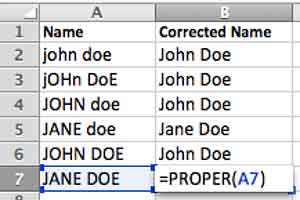 "Hey john! Check out our latest white paper…"
"Hello Mr. SMITH, check out Booth 465 at this trade show…"
"Good Afternoon JOHN…"
It's AWKWARD. I mean, it's awkward.
Fortunately, there's a quick and easy fix: export your data to an Excel sheet, and then use the "PROPER" function to correct everything. You can fix your entire database in under 10 minutes. Then, upload your spreadsheet and append your lead records. Voilà! Once you've run this update you can rest assured that your personalized emails don't look like a 6th grader's text message. (Check out instructions on Excel's "PROPER" function here.)
Audit your lead scoring system in your marketing automation tool with some real sales info.
If you are using a marketing automation platform, odds are you are using lead scoring for your nurture campaigns. The thing about these systems is, they are never one-size-fits all. Every lead scoring system has to be customized to a particular company's needs. If your system has been up and running for a while, the reality of your lead scoring requirements might be different from your initial assumptions during setup.
Take a sample of actual deals that closed, and trace them back to the top of the funnel to their first touch point. For each lead, look at how their lead score accrued as they progressed through your sales funnel, and ask yourself if your scoring system still makes sense. Should they have been upgraded to a marketing qualified lead sooner? Later? Should someone on your sales or marketing team received a notification about some activity that this lead did? Odds are, you will have some adjustments to make with the nuts and bolts of your lead scoring system.
Audit your report and dashboard setup.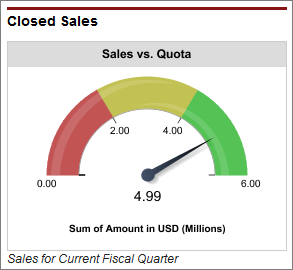 Think about how your team is using your CRM and/or marketing automation platform. Do your reporting templates meet your needs? Does the dashboard/user interface deserve any customization that you may have missed on initial setup? A slight adjustment in the UI might drastically improve your team's productivity.
Archive outdated landing pages and set up 301 redirects.
If you have landing pages for expired offers, consider archiving them and setting up 301 redirects. For example, if you have a landing page for an offer specific to a trade show from 2014, setup a redirect to the landing page for the 2015 event's landing page.
Tips for Sales and Marketing Collaboration
Talk to your sales team about what's working and what isn't.
Streamlined organizations often have this built into their processes, so this may seem like stating the obvious. But its important so I'll say it anyways. Go talk to your sales team and ask them what is working! What type of marketing assets do they need more of? What is helping them close deals? What is extraneous? What kind of leads are getting the best response and close rates?
Also, make sure you talk to people at varying levels of the sales organization. Talk to sales execs, inside sales reps, sales development reps, and so on. If there is a sales operations person(s) in your organization, talk to them as well. Your sales ops team might be able to provide you with hard data on what marketing collateral is getting used the most.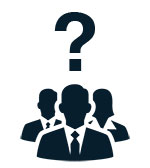 Review your buyer personas and see if they still ring true.
Buyer personas are always evolving. Review your personas with your sales team and see if they still make sense. Do any personas need adjusting? Are any missing? Which personas are driving the most revenue?
Tie off any loose ends with old projects.
Projects get put on hold all the time for a myriad of reasons. Look at your list and see if anything should be revisited or wrapped up. Sometimes reaching out about old projects can lead to new projects for your pipeline.
Tips for Website and Online Presence

Check your website load time.
A slowly loading website can send your bounce rates through the roof. Your site may have been optimized when you first launched it, but any number of factors might have changed since then, affecting your page load times. Check your page load time using a free tool like ping-dom or webpagetest.org.
Check up on your Google Analytics.
If you are involved in your company's website, you are likely doing this as a regular part of your routine. However, at smaller organizations like startups, oftentimes marketers are so overwhelmed with their to-do list, looking at web analytics gets lost in the fray. Take a look at your your heat maps, bounce rates, traffic trends, and so on.
Review your site in Google Webmaster Tools.
Its always good to know how Google sees your site. Go to your Webmaster tools account and audit/update your XML sitemaps, check for any 404 errors, test your robots.txt file, and given the "Mobilegeddon" update of April 2015, double check the Mobile Usability dashboard. (And if you haven't heard of Mobilegeddon yet and your site isn't mobile friendly, I encourage you to read this immediately.)
Check your site in search.
Do searches for your company name in Google and Bing. Find out where you stand in branded search.
Check your competitors' sites in search.
Where do your competitors stand in their branded search?
Check search engine results for your targeted keywords.
What keyword strings are you ranking well for? What do your competitors rank well for? What are you up against?
Check your company info in Google Maps and Google+.
It may have been a while since you last checked your Google Maps listing. Not too long ago, Google released "Google My Business" as an easy way to keep your listings up to date. Keeping this information up to date is critical for two reasons. First, your customers know how to find you. The second reason is that you will get a nice SEO boost as a result. (For details on the SEO component of Google+, check out these posts on Social Media Examiner and Moz.)
Check your Yelp listing.
You may be thinking, "I don't work for the kind of company that is on Yelp." Even so, someone else may have added your listing without your knowledge. (For example, if someone "checks in" at your office during a job interview.) Take a look at your listing and make sure everything is in order. If you don't have a listing, create one. This is low hanging fruit for an easy SEO boost.
Check in on your social media accounts.
This is going to vary widely from person to person and company to company, but here's some ideas on what this 'check-in' could mean. Is all your profile information current and aligned with the rest of your online presence? If you don't manage your company's social account, is the person managing your account doing so effectively? Is he or she clear on the strategy, and what their performance metrics are? Has your social media effort made any contributions to your lead generation? Have there been any negative incidents on social media? If so, are those incidents being handled/managed effectively?
Check your site search functionality.
If your website has a search feature, put yourself in a customer's shoes and do a few test searches based on terms they would use. Does the right information pop up in the results?
---
Do you have any good spring cleaning tips for your marketing programs? Let me know in the comments or message me on twitter @chucktothejones. Happy cleaning!