Attract Buyers With Visual Storytelling
Here's an interesting fact: the human mind processes visuals 60,000 times faster than text. That's why we view all of our creative services as visual storytelling that sparks conversation and changes customer behavior.
Countless studies show that visual perception has a tremendous influence over an audience's understanding of the presented material and the presenter. If something looks good, people assume that it is good. Our design team turns concepts into beautiful, memorable, and useful imagery that tells your story.
Read Professor Albert Mehrabian's communications model research results.
How We Do It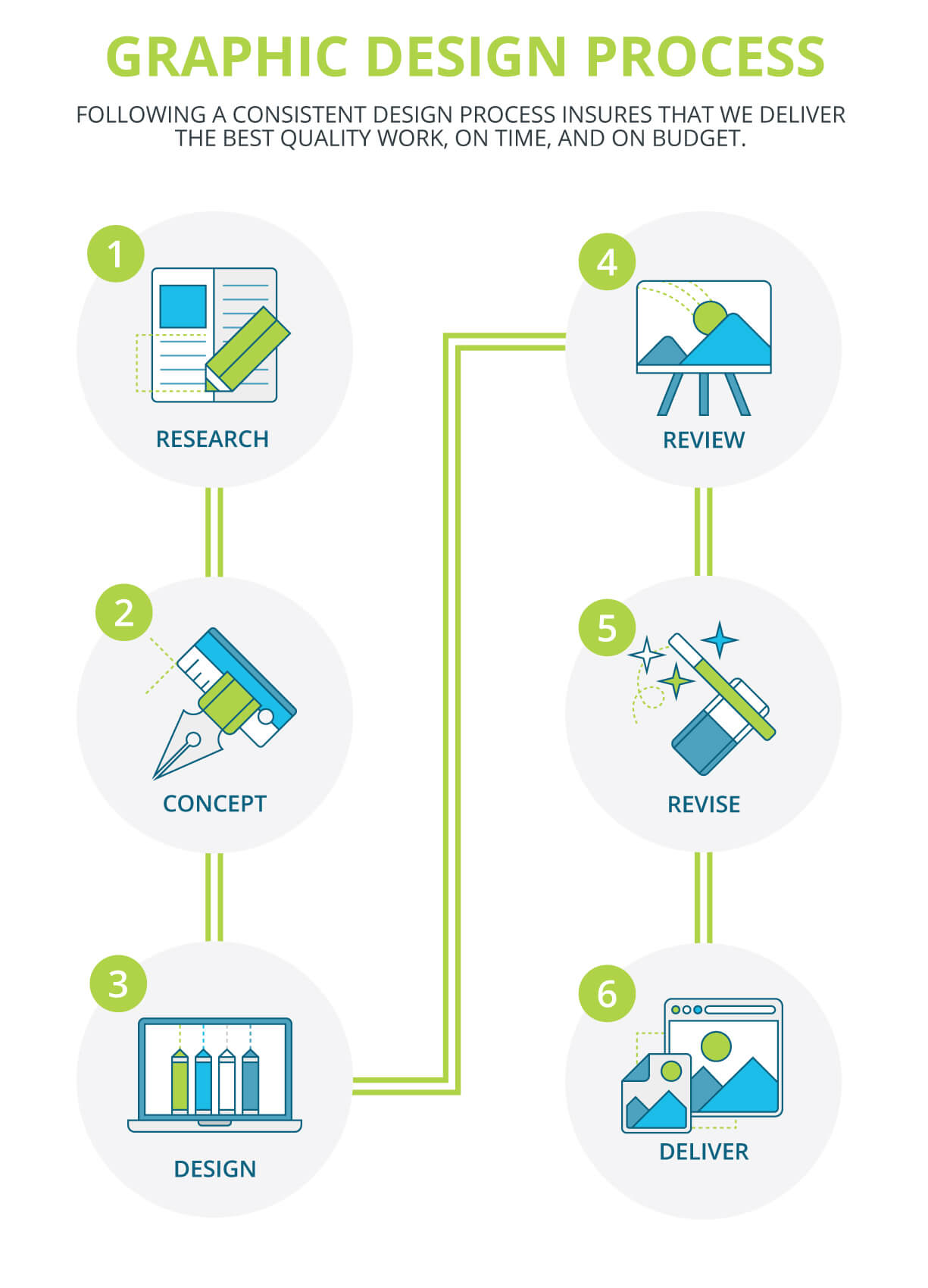 What We Offer
Graphic design is the synthesis of illustration, design, and photography. This may include the following:
Logo design & visual identity
Presentations
Infographics
Brochures, signage, and print collateral
Web graphics
Philosophy: Universal Principles of Design
To the layperson, it is often difficult to explain why they do or do not like a design. But criteria for good design does exist and designers have a common vocabulary and framework for assessing design. Whether designing a logo, a website, a trade show banner, or a brochure, we use these principles of good design.
Useful
Aesthetic
Understandable
Memorable
Unobtrusive
Honest
Long Lasting
Balanced
Emotional
Cohesive