Google Values User Experience in Search
Here's what you don't know about Search Engine Optimization, (but need to), if you're not providing a superior user experience for your website visitors, you're wasting valuable SEO dollars. That's why our SEO practice is really a user experience practice. We optimize content that gives users the experience and information they need to make purchase decisions. It simply makes organic search results grow over time.
SEO tip: To unlock the real value of search, try matching content with the right keywords in all the places that customers engage.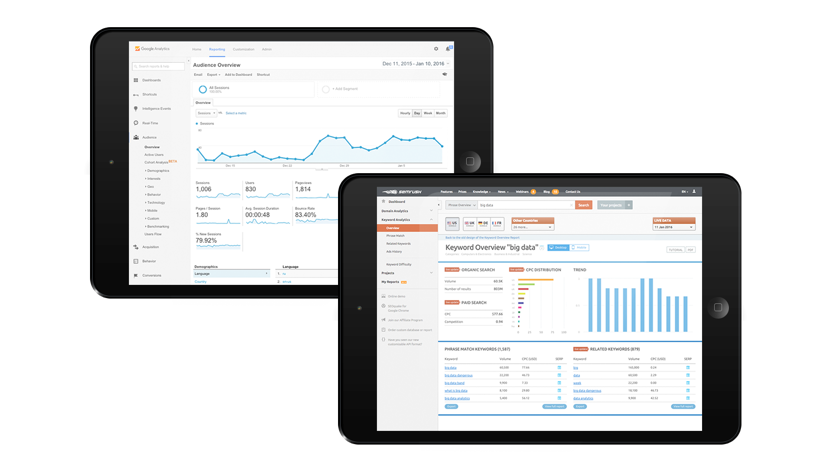 SEO Today
No matter your industry, product, or service, prominent rankings on a search engine results page is always important. This is the core mission of SEO: high rankings in search leads to more traffic to your site that in turn leads to more business.
In years past, search engine optimization meant engaging in shady practices like keyword stuffing or getting backlinks from spammy sites. Fortunately for everyone, Google has cracked down on sites engaging in shady tactics. Now, Google rewards sites that create great content and put users first. Search engine optimization is ultimately about creating a great experience for your users – on whatever device they choose.
SEO for Local Business
Local SEO is focused on optimizing your online presence to attract more business for relevant local searches. A critical component of local SEO is properly optimized and managed listings business listings, such as Google My Business, Bing, Apple Maps and others. These online listings are a key contributor to your website showing in local searches for the products and services your business offers.

How We Do It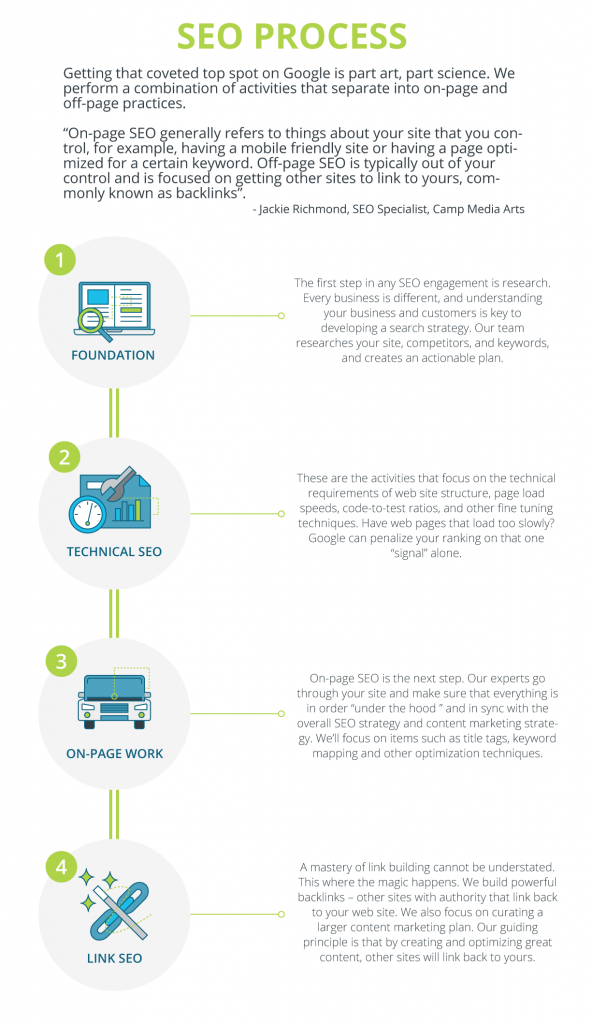 SEO Tip: Create great content and other sites will link to yours.
A Word About Ranking Factors
Search engines reward pages with the right combination of ranking factors or "signals." Google evaluates more than 200 major ranking signals that, in turn, might have up to 10,000 variations. Here is a visual guide to those ranking signals, courtesy of Search Engine Land.
Can We Guarantee Results?
SEO is not an exact science. Changes in Google's algorithms are frequent and unpredictable. As practitioners, we don't control search result rankings or algorithms. That's why no company can guarantee specific results. Our advice? Work with an agency that has the broad skillset required to monitor, report and adapt to changes quickly and solve your most pressing business opportunities.