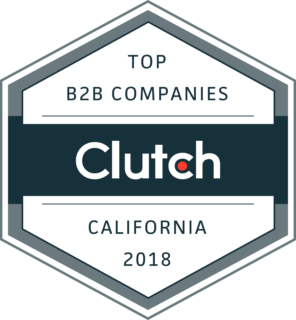 Exactly what a digital marketing agency does can be difficult to discern. And, because the digital world gets more complex with each passing year, many agencies are deciding to specialize in one, or few, specific aspects of it.
Full-Service Approach
At Camp Creative, however, we remain steadfast in our full-service, holistic approach. More than ever, we believe that successful digital marketing requires a complete vision: overarching strategies, tactics and activities to be expertly orchestrated across a variety of channels.
It's our unique combination of business knowledge, creative execution and technical know-how that, at the end of the day, help our clients acquire customers and accelerate sales via digital. As creatives, we understand that good design directly correlates to business growth. As business minds, we know that cutting-edge technological expertise and careful digital execution can make all the difference.
Rated Top Digital Agency in San Francisco
Clutch, the online ratings and review firm, is well-versed in the world of digital agencies. Based in Washington, D.C., Clutch compiles client testimonials, case studies and objective, quantitative information to establish a consistent baseline for quality and content throughout the world.
Clutch recently announced the top California business service companies listing on their website. We were one of about 500 companies to be included. When you consider that Clutch lists thousands of companies in California, we were thrilled to be ranked a top digital agency in San Francisco. But we didn't get there alone. Through a united and concerted effort with our clients, staff and partners, we were able to establish ourselves as a leading agency.
Website Design and Development
Here's what a few of our clients had to say about our website design and development work.
The Marketing Director at Bay Alarm said:
Sales are up, which is really the ultimate measure and sign of success. We're increasing the conversion rate and the revenue generated by the site. The SEO ranking has generally improved, but since it fluctuates so much it is a process of constant improvement. The new website is more professional, easy to navigate, and focused on the right audiences.
The Director of Sales and Marketing at a telecommunications company noted:
I was impressed by the speed of the development process. With Camp Creative, it was interactive. They gave me clear instructions on how I could edit and update content. I was able to see the site not long after they started it and QA was seamless.
Founded in 1999, we are a San Francisco firm with a full-bodied cache of work experience that transcends the standard and uplifts the excellent. We've worked with many of Silicon Valley's greatest brands and continue to do so on a daily basis.
Clutch ratings and reviews will only help us bolster our processes and quality of work in the future. What a great way to finish an already strong year. Thank you to Clutch and everyone we worked with in 2018!