Category Results:
SEO, search engine optimization, is a phrase that a lot of people tend to throw around while being unsure what it means. But what does optimizing pages for search engines actually entail so that your web page will be among the first results from a Google search?
There are intricate SEO strategies that rely on data science and banks of keywords, but it's actually not as difficult as it sounds from the outset. Here are the top five best practices you need to stick to if you're just starting to double down on your SEO efforts.
Best Practice #1: Create Quality Content
What is quality content? Obviously, content that has high production values if you're talking videos, or is well-written if blog posts and webpages are in question. But a huge mistake that many site owners make is getting hung up on content attributes opposed to the real definition of "quality": a beautiful combination of what works well with search engines and what your audience wants.
You can have the best writer in the world who has extensive experience with your product, industry, or service. But if their content is missing the mark as to what your audience really wants (such as the 600-word "sweet spot" but they really want long-form content, for instance) and is also just lacking the search terms people are actually using, it's just not going to fly. Planting is also no longer in vogue: gone are the days you could just paste the same keyword into a blog post 20 times and have it rise in ranking. Your ranking is now affected by how often that page is shared and visited because it's so helpful, relevant, or entertaining.
You need to invest in understanding your audience and gathering the right data to know what kind of content to create and the ideal attributes it should have. Making this investment is integral to having a winning SEO strategy.
Best Practice #2: Stay Search Engine Crawlable
Crawling is how Googlebot finds new (and updated) pages to add to the Google index. Other search engines use similar bots, also called spiders, to do the same exact thing. These are spiders you definitely don't want to trap with a cup and put outside! You want them to find your pages and index them.
The spider starts by visiting your main website then following every single hyperlink on that page, and each subsequent webpage. When the spider visits one of your webpages, it will load that page's content into a database so that it gets added to the search engine's index. Search engine indices are these mammoth collections of words and where they appear on different webpages. You want your web pages to be in those indices simply because of what people search for.
But if you don't take proper care of your website, it's going to be a lot harder for those bots to pick up your site content. There's the holistic approach to SEO which entails creating quality content peppered with the right keywords, then there's also the more mechanical parts of SEO which is having a well-designed site map full of functional hyperlinks. You don't want broken links or links to dead pages anywhere. You also don't want orphaned pages, which are pages that haven't been pointed to from anywhere on your main site and are not listed in the sitemap (and subsequently, not in search engine indexes.) This results in lower rankings and less traffic.
Best Practice #3: Employ Responsive Design
Because so much more searching and web surfing is done from mobile devices today, both websites and search engines are beginning to adopt a mobile-first culture. You don't necessarily have to architect your site to be fully tailored to mobile — but there is at least one aspect of a mobile-first strategy that you should not omit: responsive design. Responsive design is an approach to web design aimed at allowing desktop webpages to be viewed in response to the size of the screen or web browser one is viewing with.
Responsive design isn't just a great visual strategy, it's also a very good move for SEO. Google search is transitioning to a mobile-first index, and it in turn has developed a preference for responsive sites. As a result, mobile friendly websites have enjoyed a boost in rankings since May 2016, and that emphasis will continue.
It is also important to ensure that lead generation forms can be easily seen and completed on smaller screen sizes. Responsive design can take care of that.
Best Practice #4: Claim and Optimize Your Google Listings
Google Listings are free listings for Google My Business that give your site more visibility plus local elements like being added to Google Maps and "near me" searches (which are definitely on the rise).
These listings are important for SEO purposes because not only do bots crawl them, but so do people looking up information for your business to see if you're legit. If you have an unclaimed or inaccurate Google Listing, this can be costly. Not only can it be falsely claimed, but you can lose out on valuable traffic and customers searching expressly for your company's name. You definitely want to ensure that the contact information in those listings is up to date and accurate.
Best Practice #5: Create Unique Meta Titles and Meta Descriptions
Meta tags, titles, and descriptions are an often-overlooked part of SEO that shouldn't be ignored. Anything described as "meta" means that it's the first piece of text someone sees on a search engine results page. Not only is it searchable, but also often the first impression people have. Don't forget them!
By creating quality content that makes an effort to understand your audience, and keeping your site and listings up to date, you'll be mastering SEO in no time.
SEO Ranking Factors for 2017
Download the SEO Periodic Table for a more comprehensive experience of search engine ranking criteria, provided courtesy of Search Engine Land.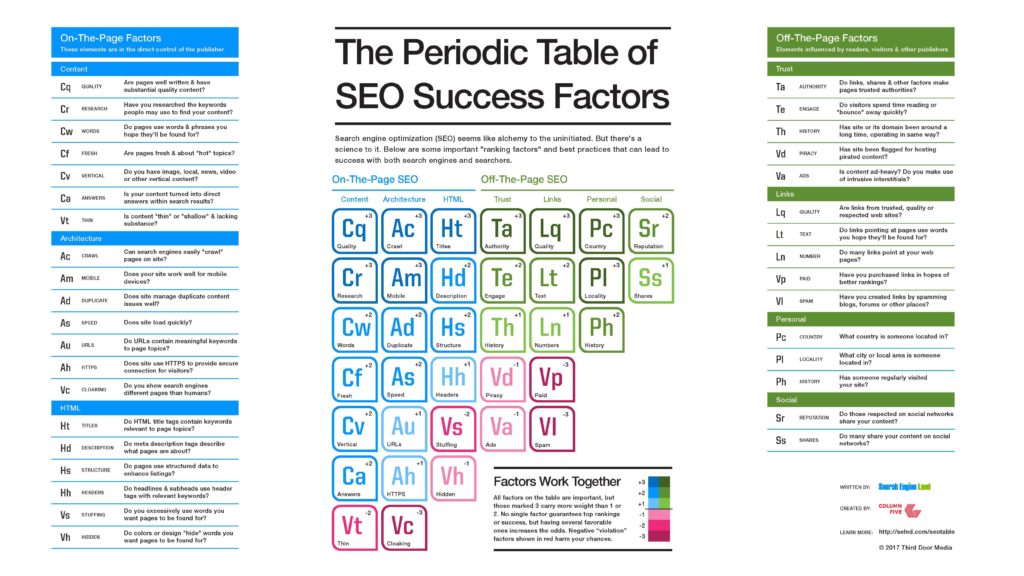 Let's Hear From You
What are your SEO challenges? Let's talk.
Engaging a creative agency? These best practices will help you get the most out of your collaboration.
No matter the industry, we all want to do great work — smart, inspiring and impactful work that makes a difference. When it comes to selling your latest software security solution, or leadership training program, a collaborative client-agency relationship is key to giving your latest and greatest the light it deserves.
Thankfully, there is a tried and true process we use to maximize our marketing efforts and get the best return on investment: it's called the creative process. The creative process doesn't look like a bunch of light bulbs flickering on over the minds of geniuses. Rather, it's a process of exploring different ideas together — both good and bad — and refining them to land at the best solution.
When it comes to fostering a strong, productive client-agency collaboration, the creative process can be a real superhero. And so can the client.
Here are four best practices a company can employ when engaging a creative agency to promote smooth collaboration and create amazing work together.
Four Best Practices for Better Creative Collaboration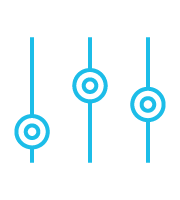 SET THE TONE
Whether producing a single video project or undertaking a complete digital strategy, it's important to set the tone right away by clearly outlining your expectations for your creative agency. Taking care to define the project's objectives, target audience, and communication challenges will ensure a laser focused creative process and smooth collaboration.
Also, take time to think about the kinds of creative material that inspire you and the company. Providing your agency with specific creative references will help keep them from straying too far from your vision and will cultivate greater efficiency.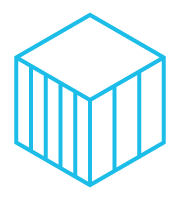 CONSIDER ALL SIDES
As you move into the development of ideas, guide your agency through the business goals that are driving your project so they can respond with concepts that are appropriate for those goals.
You may have something specific in mind at the onset of your project, but remember to be open-minded as well. After all, the most innovative ideas often come from unexpected places. Your agency may cook up an alternative way to solve the communication obstacle that's worth considering.
For instance, you may want to create a presentation highlighting the latest findings in your research, but perhaps developing an interactive microsite would invite more user exploration and engagement. Even so, it's important to remember that both parties in this partnership are experts. Nobody is more knowledgeable about the product or service than you, the client. And the agency is brimming with specialists in strategy and design. Balance the integrity of information with creative ways to communicate it.
BE CONCISE
The design and execution phase of the project will reveal opportunities for refinement along the way. Whether a live action video, animation, infographic, presentation, or landing page, the goal is still the same: engage viewers and encourage them to take action.
Because marketing messages must battle waning attention spans, remember that a concise message is often the most effective message. Resist this temptation to pack in every bit of good information about your product. In many cases, a video meant to spark excitement for a new product launch will lose its effectiveness by becoming a tedious list of product features. Focusing instead on a select group of differentiating features will not only be easier to remember but will keep eyeballs scanning all the way to that CTA.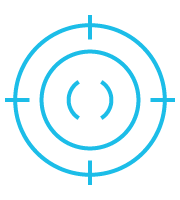 STAY FOCUSED
Reviewing work throughout the stages of the creative process is crucial to completing a project on time and on budget.
Review cycles tend to run smoothly when working with a condensed team of stakeholders who are all very familiar with the full context of the project objectives. Often times, too many opinions can stir up the integrity of a concept and water down its impact. Establishing a clear approval process at the onset is the best way to avoid endless iteration.
Identifying a single point of contact on the company side to filter and consolidate all feedback into one direction helps keep communication with your agency clear and the project moving forward. And as long as your feedback is constructive, your creative agency will respond positively and project morale will continue in the right direction.
Distilling ideas into great solutions isn't easy.
Your latest and greatest solution deserves sharp creative. It deserves a marketing effort that strikes a chord with your audience. Savvy client-agency collaboration is what it takes to leave your mark. Hopefully, these best practices will help you foster great work along the way.