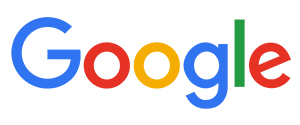 Client:
Google/YouTube
Project:
Creator Profiles from Morocco and Dubai
Reaching Out to Arabic Speakers
YouTube has given rise to the phenomenon of aptly named "creators", young stars that attract millions of fans with their original content. They are becoming their own brands and channels.
The YouTube Creator Academy teaches people how to make better use of their YouTube Channels, focusing on strategies, techniques, and best practices to build and retain an audience. Historically, YouTube's default language has been English, meaning most of their training and educational programs are in English, and programs targeting specific countries are either dubbed or subtitled.
Strategy
Shining the light of creativity in parts of the world where freedom of expression cannot be taken for granted, YouTube Creator Academy's most recent MENA (The Middle East and North Africa) initiative, Arabic was the native language. This meant shooting and recording MENA YouTube creators in their native dialects and bringing the footage back to San Francisco where our team of native Arabic producers in tandem with the YouTube producer, completed the post production process.
Outcome
YouTube and Camp believe allowing the creators to share their experiences with their audience, in their own language will yield more views with overall longer individual engagement. One other result of this project was understanding how to best use local resources to create a consistent message, and ensuring that both the content and the style are as relevant to the user as possible. This series of videos has had 4.3 Million hits to date. Read more here.