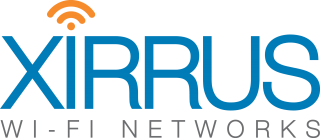 Client:
Xirrus Wi-Fi Networks
Project:
Xirrus Website Update
CREATE EXCEPTIONAL WEB EXPERIENCES WITH Wi-Fi
Xirrus Wi-Fi solutions are deployed throughout the world in all types of environments where users demand access and performance. Camp Creative was tasked with updating their Large Public Venue (LPV) industry pages with a compelling content journey and interactivity. Our mandate was to engage viewers with provocative copy, strong calls to action and contemporary design.
CHALLENGES:
The existing site was poorly designed, without a clear path to relevant content and solutions.
Xirrus had a void between case studies and the products deployed in each story.
The existing Avada wordpress themes were under-utilized and weakly implemented.
HOW WE HELPED:
Partnering with the Xirrus team, Camp Creative:
Revamped the content into a structured, customer journey approach with compelling headlines to catch readers attention and streamlined the amount of text onscreen.
Deployed a variety of Avada WP themes throughout the page with video integration and html5 programming.
Delivered on the promise of SEO optimized content to generate better SEO and results.
RESULTS
Xirrus has had a significant uptick in traffic to the site since launching in April 2016.
The success of the LPV page has led to a new engagement to refresh the homepage with a similar successful strategy.