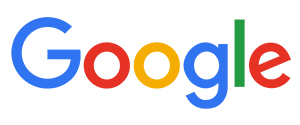 Client:
Google/YouTube
Project:
Creator Academy On Crowdfunding
Sharing The Wisdom of Crowds
YouTube is the home for the unexpected. For us, the approach to producing a video to help educate creators about the ins and outs of crowdfunding was no different. Drawing inspiration from the creators, Walk Off the Earth and Wong Fu Productions, we integrated their visual style and quirkiness into our execution to surprise and delight the viewer.
Strategy
At its core, our assignment was educational. Its primary focus was to communicate key concepts from a YouTube crowdfunding lesson plan. What we found was the video could also be an instrument to inspire YouTube Creators to broaden their audience, engage with fans in new ways and develop a sustainable YouTube business model.
Outcome
Yes, crowdfunding can be a source of revenue that fuels creative aspirations. But crowdfunding is also a way of deepening engagement with YouTube audiences. A fan that gives to a crowdfunding platform is a fan that is invested in YouTube creator brands. Our videos have inspired thousands to embrace crowdfunding, fundamentally altering the relationship with their fans… for the better.