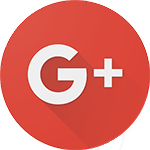 Client:
Google
Project:
Google Presidential Hangout
CONNECTING THE LEADER OF THE FREE WORLD WITH EVERYDAY CITIZENS
The White House is always looking for new ways to connect with voters. Google Hangouts is a perfect outlet; everyday citizens are able to ask the President and other leaders the questions that matter most to them.
STRATEGY
Google+ has frequently relied on Camp Creative to record Hangouts On Air and in a four hour window, transcribe, edit a 90 seconds highlights reel, including designing graphics and laying in music to post on YouTube and for news outlets.
OUTCOME
The series of White House Fireside Chats that Camp posted for Google+ have been enormously successful: 25 mainstream media hubs (CBS, TechCrunch, etc.) picked up the highlight reels and re-posted. Viewership for POTUS was 1.3M, 4.1M for FLOTUS.