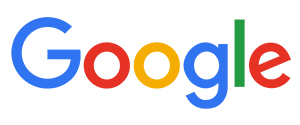 Client:
Google
Project:
Google Hangout - USO "When Daddy Comes Home"
SOMETIMES WE NEED TO FEEL CONNECTED, NOT JUST BE CONNECTED.
We call this video, "When Daddy Comes Home", and it will warm your heart. It's a great example of a creative narrative that packs an emotional charge. It gets Google+ users to think about Google Hangouts for our most important life moments.
STRATEGY
This was one of those rare opportunities to shoot a technology story that appealed to our most basic human need, connecting to our loved ones. In partnership with the USO, Google+ has been continuously connecting military families with their overseas loved ones using Google Hangouts. Camp Creative needed to capture the moment with grace and sensitivity.
OUTCOME
We sent a creative team to Oahu, Hawaii, on very short notice and with a tight turn, that included staff director Adam Planas and producer Molly MvEvoy. The result still lifts our spirits and makes us proud to be a part of Google's support of our military. The video, Connecting Military Families has over 7,000 views. The Google+ for Veterans and Families page has over 7,000 followers and over 1.8 Million page views.