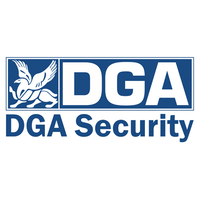 Client:
DGA Security Systems
Project:
A PREMIER SECURITY COMPANY IN NEED OF A PREMIER WEBSITE
Locking in leads with a new website
A well-known business security company with a sterling reputation, iconic client list, and a hallowed legacy: Manhattan-based DGA Security is a true leader in its sector. For all this, however, its website was ineffective and dated. Important content was hard to find and lacked an SEO strategy. Product interactions were mismatched with users, resulting in lost opportunity. Orphaned and duplicate pages abounded. Clearly, an overhaul was needed in order to communicate the company's value to prospects and customers. But where to start? 
Strategy
Before any actual redesign and development work, the Camp team sought to understand DGA's customer from the ground up. We joined with DGA's executive team in conducting in-depth persona and UX workshops to understand the motivations and objectives of target prospects, then mapped buyer journeys to align content with awareness,decision stages, and multi-user flows.Phase 2 involved wire-framing to organize a massive amount of content by customer role, industry and solution. Additional work included reconfiguring content hierarchy for SEO and ease of navigation, keyword and competitor research in order to develop unique meta titles and descriptions, and replacing stock imagery with high-caliber original photography that captured the essence of DGA's customers and solutions.
Outcome
Camp Creative produced a new website for DGA that is easy to navigate, strikingly simple and engaging, and conveys a sense of quality and confidence in every word and image—a true expression of DGA's premier reputation in the industry. The site has increased lead generation toward meeting DGA's business goals as it creates engagement with, and awareness for the brand.