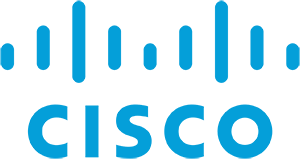 Client:
Cisco
Project:
Public Sector Security
Overview
Concept and produce a short video designed to inform and educate about Cisco's security best practices for Public Sector.
Project Goals
To position Cisco as the clear cybersecurity leader with deep roots in and a solid understanding of cybersecurity best practices.
To show how Cisco's cybersecurity strategy and product/services portfolio aligns with the NIST Cybersecurity Framework as a targeted, specific example.
To differentiate and elevate Cisco from its competitors who focus on the push of point products or the spread of fear, uncertainty, and doubt.
Target Audience
Cybersecurity decision makers in the US Public Sector (primarily) but not to the exclusion of the commercial/enterprise sector.
What is the desired action we want from our audience?
To compel cybersecurity decision makers to contact Cisco to learn more about our best practices approach, as well as our cybersecurity portfolio.
What do they need to learn in order to take action?
Why Cisco is different from other vendors because of its laser-focus on cybersecurity best practices.
What is the overall message?
Cisco is different from the other cybersecurity vendors because our best-practices approach can help your organization effectively manage its cyber risks.