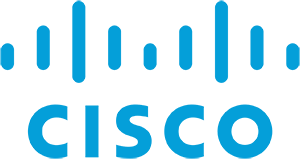 Client:
Cisco
Project:
Cisco Networking Academy
OPENING MINDS TO NEW POSSIBILITIES
How do you alter the perception of one of the world's most successful educational networking programs and convince prospective students that having what it takes to work in Information and Communications Technology is not what it appears?
STRATEGY
The Cisco Networking Academy wanted to kick start its North American recruitment efforts by using social media to promote their story. Camp Creative blew away the notion that success in ICT requires the mental agility of a nerd and an advanced math degree, by designing a peer-to-peer video and Facebook contest. Current students were encouraged to share all the creative ways that Cisco NetAcad can transform your passion into new career possibilities.
OUTCOME
The integrated campaign included a video, an outbound email to existing students and outreach through Facebook. The video drove viewers to a sweepstakes on the NetAcad Facebook page. This was shareable, inviting friends to take Cisco's "Do You Have What it Takes for a Career in ICT?" quiz and a chance to win an iPad. The YouTube video was viewed over 5,000 times and the program experienced excellent results with a CTR of 6.6% and shared views of 1.73%.