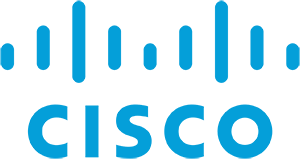 Client:
Cisco
Project:
Cisco Identity Services Engine 2.0
IMAGING VISIBILITY
Cisco, with its recent upgrade of Identity Services Engine (ISE), came to Camp with the challenge of telling a new story about how ISE 2.1 gives IT managers unprecedented visibility about who and what is on their networks.  With the central message "You can't protect what you can't see," Camp needed to find a fresh animation style to convey the enormous benefits that ISE 2.1 represents to networks that are increasingly "invisible."   
STRATEGY
First, we gained insight into what "deep visibility and awareness" meant in the context of enterprise networks. Then we needed to find a compelling way to tell the story about the new release of ISE.  Avoiding standard "explainer" graphics and character animation, our designers decided on a simple but powerful visual icon: the circle. This most basic of shapes offered infinite possibilities for a dynamic exploration into the product and its benefits. A circle could evolve from a point of light, become the planet Earth, morph into a human eye. In fact, the eye became a central motif in our portrayal of ISE visibility.
RESULT
The video, which we named "Cosmos," utilized conceptual imagery, spare narration, and a subtle underscore to describe ISE 2.1 with a uniquely understated power, and delivered visual surprises with every transition.