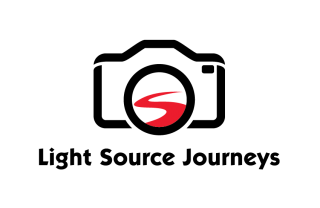 Client:
Brian Leary
Project:
Light Source Journeys Website
Following the call of light
Our good friend Brian Leary is a photography educator with an incurable wanderlust for travel and adventure. Brian followed his path to photography almost at birth. He was quick to pick up one of his Dad's cameras. With a decade of experience selling digital cameras in the Seattle area and hours of teaching photography, Brian had been running successful photography workshops on a Squarespace website for several years. With many amateur photographers aspiring to become better at their craft through workshops and travel photography tours and with a crowded field of competitors, Brian was in need of a total brand and website overhaul. He came to CMA, not only for its deep inbound marketing experience, but because president Richard Camp himself has roots as a professional photographer and still practices the craft. Website design and marketing expertise, and a mutual passion for the still image, made Brian and CMA a perfect match.
light source journeys was born
Starting with redefining his brand, we moved from the eponymous "Brian Leary Photography" to a name that struck a more aspirational tone, "Light Source Journeys." The idea of following a path of light emanating from a camera became our inspiration for the logo design.
Two Paths to Follow
Our strategy for the website design gave visitors two paths to follow. The first leads to  Brian's travel workshops, and the second is for visitors who want to learn photography. Knowing that visitors would want more detail about workshops and classes, we installed CTAs that allow people to request the information they need with a simple form fill.
P.S. — Richard Camp recently attended Brian's Death Valley workshop and can attest to Brian's natural ability to fulfill one's bucket list with a memorable photography experience. Check out some of Brian's more popular workshops here.